A divorce is a legal term used to refer to the process by which a termination of marriage occurs. The purpose of divorce is to end a legal agreement between two parties and typically takes around six months to complete (although this time frame is dependent on the court's workload, and other such variables). In order for this termination to occur both the parties and the court must decide on custody agreements (if applicable) and the division of property and financial assets of the individuals.
The divorce process is not only stressful legally but also emotionally: and can take its toll on both parties involved. Whether both members of the marriage have decided on the division of custody and assets, or disputes are ongoing on this allocation: divorce lawyers strive to ease the legal burden. In addition to offering an experienced and professional approach to their clients' cases: divorce solicitors also adopt a compassionate and personable attitude towards every client they see.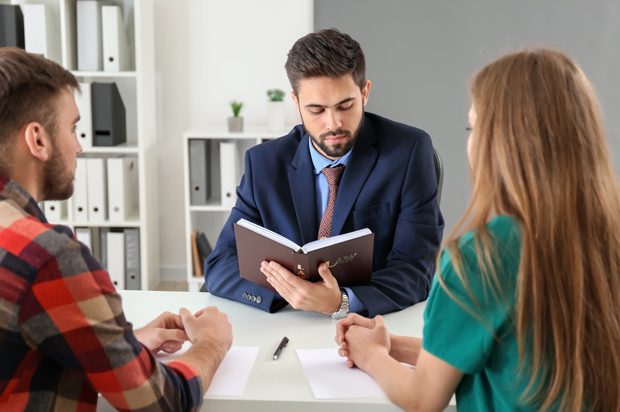 So.. How could a divorce lawyer help you?
In simplistic terms, a divorce occurs when two parties make the decision to dissolve the marriage and lead separate lives. Both members of the partnership agree to sign legal papers which make them single again and thus allow them to remarry if they so wish. Deciding to end a marriage is a big decision for anyone to take, and therefore one not to be taken lightly. However, once the decision has been made: seeking legal advice and guidance can help the process go far smoother.
What are the benefits of seeking legal assistance?
Balancing the legal proceedings of a divorce with work and family life (both of which are likely to be affected by this decision) can be tough for anyone, irrespective of the circumstances. Enlisting the help of a divorce solicitor can help ease the burden of the process whilst gaining an experienced and professional insight into the world of divorce law. In addition to lifting the weight of the divorce: solicitors also boast a wealth of expertise and have dealt with cases of varying complexities (ensuring they are fully equipped to handle cases of any magnitude).
How much does it cost to file for divorce?
This is a question often heard by lawyers, and one with a surprisingly simple answer. The lines surrounding the price of divorce are often blurred however a professional firm will help you make sense of their fees.
I want to complete the paperwork myself, how much should I expect to pay?
For individuals who decide to complete the legal paperwork alone, the only payment required is a fixed court fee of £550.
I don't want to handle the paperwork, how much will this cost?
For those who prefer not to do the work themselves, most solicitors offer a 'fixed fee divorce'.
What is a 'fixed fee divorce'?
A fixed fee divorce alleviates the stress of the legal process: allowing you to focus on the things that matter. Prentice Family Law offers a fixed fee divorce of £900 excluding VAT cost (in addition to the court fee of £550).