Most victims can't think clearly after getting involved in an accident. In the US, most car accidents only involve property damage. That refers to the damage done to the vehicle instead of the passengers. But a few of these involve personal injury to the passengers or driver, where two out of ten accidents result in fatal injuries. Many drivers make mistakes because of the trauma or emotions resulting from the accident.
That limits their right to compensation from their insurance providers and other drivers involved. You'll have to follow a few steps to keep yourself, other passengers, and drivers safe after the accident. Below is an article that will guide you on what you should do after getting involved in an accident.
Inform the Local Authorities
You have to call and inform the local authorities about the incident, even if you didn't suffer serious injuries. You'll need essential police records to file a claim with insurance providers, even if it's for property damage. You and the other driver shouldn't run away from the crash scene unless you're interrupting the traffic.
Take Pictures for Evidence
If your car has a dashboard camera or you're bringing a smartphone, make sure to take pictures of the accident. That will be important if there's visible damage. If you suffered serious injuries, also take pictures of them. Don't interrupt the local authorities during the investigation. If you can't take photographs right after the accident, you should do that immediately after the crash or collision.
Inform Insurance Providers
You should also call your insurance provider. Many will ask for full cooperation and immediate reporting. If possible, ask them if you have medical coverage as part of the entire policy. If you do, you'll have to submit the accident-related medical bills so that your insurance provider can verify them.
Medical coverage covers any accident-related medical bill. Once you've consumed that, your private health insurance provider becomes the primary protector. Medpay coverage is accessible to the vehicle's occupants; however, your monthly premiums shouldn't increase after submitting your claims.
Keep All the Required Record
Keep your accident-related information and documents in one place. That should state the receipts for a rental car, names and contact details of the individuals involved, the claim's adjuster handling the case, claim number, and other expenses incurred due to the accident.
Understand Your Legal Rights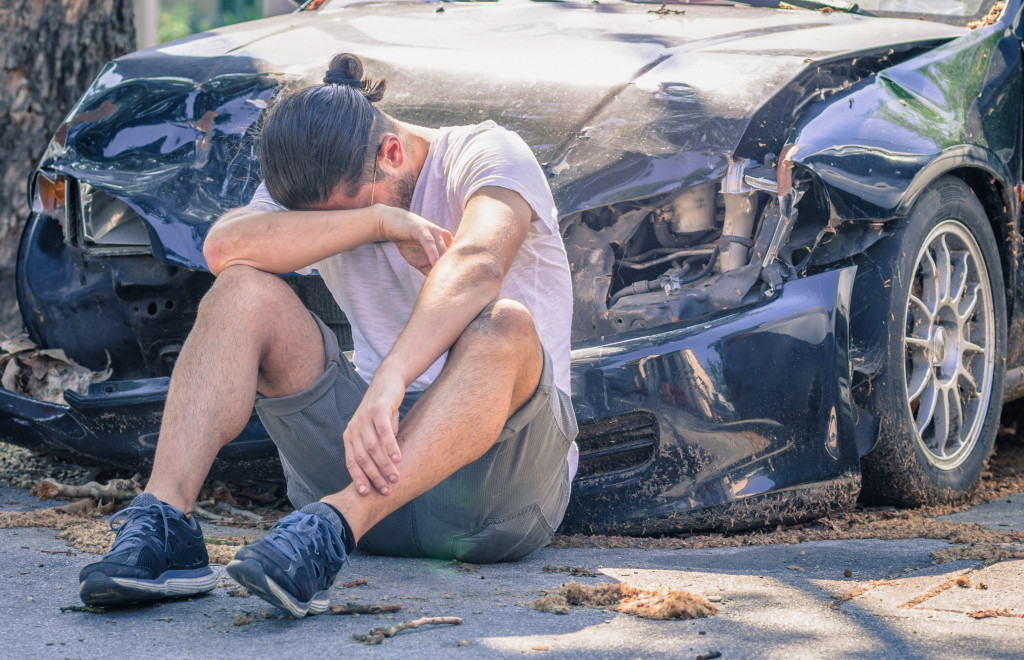 Informing your vehicle or truck accident attorney is one of the first things you should do. Your local attorney can protect your rights while ensuring that you have the needed evidence to present during court hearings. Insurance providers will ask for statements immediately after the accident. You should seek legal advice before providing such statements.
On top of that, they can advise you on aspects, ranging from how to ensure you're getting the best medical care available to how to ensure you're getting the proper compensation for your vehicles. Most law professionals work on a contingency fee basis, which means you won't have to pay for legal expenses unless they recover recompense for your property damage or injuries.
Ask for Medical Assistance
You won't notice any injuries after the accident. Most victims claim that they only feel the pain a few days after the accident. Unless you're sure you weren't injured, you have to seek immediate medical care by seeing a physician or visiting the emergency room.
Even if the accident is only minor, you can still suffer from permanent injuries to your spinal cord. You might have suffered from head injuries if you got knocked out after the accident. That can result in behavioral and cognitive changes if left unattended.
Gather All Vital Information
Let the local authorities complete their investigation; however, take the lead if they can't respond. Make sure to ask for the contact information, addresses, and names of the passengers, drivers, and other persons involved. If you have a witness, make sure to also ask for their contact information, address, and name.
If local authorities respond to your call, they'll typically provide a police report number that you can use to obtain a copy of the police report. Or work with the state police the complete the report if the accident happened on a state highway.
Make an Accurate Record
Make sure to inform the police of what happened once they arrive. Do your best in narrating what happened. If you still don't have any relevant information, tell the office. Don't misstate, guess, or speculate the facts. If they ask you if you got hurt and are uncertain, be honest. Usually, the pain and suffering from a car accident will only become apparent hours or days after the collision.
You should also ensure that the other party involved provides the local authorities with accurate statements.
Getting involved in an accident might leave you dazzled, but following these tips might protect you from unnecessary problems. You can still focus on coordinating with your insurance provider to get the proper compensation as quickly and smoothly as possible.