Selling or buying a small business is a highly complicated matter that involves plenty of factors. Often, a single deal requires enlisting an accountant, broker, or business transaction lawyer. The profit may depend on the timing, reason for selling, business structure, and previous profits.
Since selling a business involves thoughtful considerations, most entrepreneurs end up committing harsh mistakes and making false decisions because of their eagerness to make a sale. This can lead to total wastage of investment and all the hard work you exerted.
As entrepreneurs, everyone has dreamed of establishing their own small business and gain the rewards of a fruitful business sale. While it seems a good plan, making a sale is never easy as it appears. To give you a solid strategy and a successful transaction, we will cite the common mistakes entrepreneurs must avoid when selling their business. Learn from these lessons to avoid losing money and more disappointments.
Working with the wrong person
Looking for the right consultant, broker, or lawyer to represent your business in a transaction is important to land a successful sale. In most cases, business owners immediately commit to the first individual they encounter to list the business in the market and search for leads. But working with the wrong person can put you in a disadvantageous position, losing a lot of money and time in the process.
In the early months, you start to notice that you're not getting any interested buyers, so you have to repeat the search again. If you want to work with the right representative, take the time to interview and investigate consultants and look at the realistic outcome of your expectations.
There may be cases when you encounter brokers who seem friendly with a strong background in retail business. Since they charge a big price, you immediately assume they are the ideal person to market your business and help you land a competitive deal.
As much as possible, avoid committing to people whose background seems too unrealistic in the beginning. The right broker must offer a realistic approach to get more leads in the first month. Do this by interviewing as many brokers as you can before signing a contract.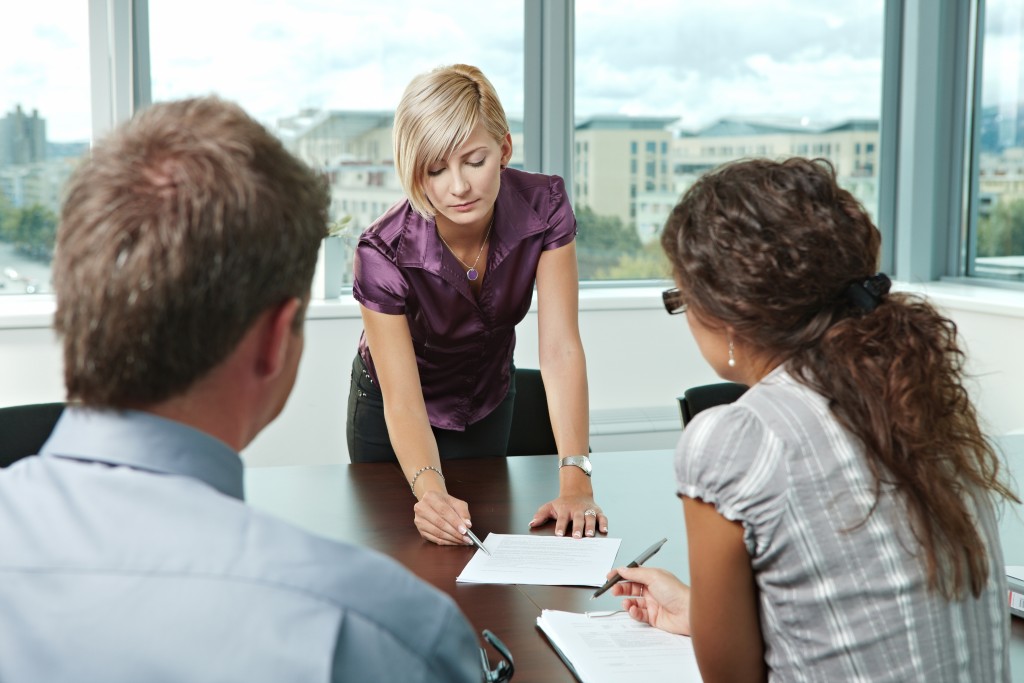 Too much confidence
Most business owners rely too much on the selling capabilities of their broker by entrusting everything to them. Depending your sale to a third-party consultant is very dangerous. Even if you hired a talented broker, remember you are the only person who can promote your business effectively.
No one knows the business well than the owner itself. You are more knowledgeable, passionate, and motivated about what you do. Although a broker can help you get the right footing, it is still crucial to do your part in the promotion as well, especially when the leads are not doing well.
Business owners themselves are the best promoter of their own business. It doesn't matter if you don't have great marketing skills. A great tip is to promote the business within your community, including your family, friends, employees, and customer base. From there, find the right people who are interested in buying the type of business you're selling. If you have sales associates, encourage them to take action by giving a hefty bonus if they land a sale.
Selling a retail store can be very tough than you imagined. Business owners often sell their business because of poor sales, not because of success. All it takes is the right planning and finding an interested buyer who sees the potential in your business. But be careful in your selling strategies since leads suspect reasons for giving up a business.
Unrealistic price tag
The most eager business owners have a habit of asking too little or too much for the price of their business. It doesn't make sense if you're expecting bigger returns for a business that generates almost no profit. When setting the price for your business, consider the marketplace, economy, similar businesses, and the industry you're in.
There are also cases when a business that generates poor profits ends up doing well on the marketplace, generating quick turnover and cash flow. Unfortunately, several business owners miss this opportunity since they lack the motivation and energy to sell the business by accepting defeat and failure early on. While it is okay to feel this way, business owners must recognize the wonderful opportunities that await their business.
Selling your business is not only time-consuming but a very emotional venture as well. Although the strategies of selling a business may vary for every business owner, the lessons above will guide you on landing a successful transaction. Once you make a sale, relish the achievement, take the time to relax, and prepare yourself for the next business move.